Order Entry and Client Management

are Receiving a Facelift!
New!

 

Load/unload time management

Enhanced!

 

Easy-to-customize information display

New!

 

Contact archival tool

New!

 

One-click change user after order is released

New!

 

Apply GPS coordinates on an order where no address exists
Plus:
New!

Driver profile templates
---
Welcome to our second software news flash! We're excited to share some exciting new features and functionality for Dispatch Science. This release focuses on enhancing the client management and order entry processes.
The Dispatch Science Team
---
NEW!

MAXIMIZE DELIVERY ACCURACY AND TAKE GREATER CONTROL OF YOUR DELIVERY SCHEDULE
Set your own load and unload times on orders, contact addresses or even recurring order templates.
---
ENHANCED!

GAIN TOTAL CONTROL OF YOUR ORDER DESK
Stop being overwhelmed with non relevant information and boost your productivity with powerful click & drag table customizations that you can use to display just the information you need.
---
NEW!

BOOST PRODUCTIVITY WITH ONE-CLICK GLOBAL CHANGES TO ORDERS
Launch one-click account changes on open orders! You can now change the user account on an existing order at any time before the actual invoice is issued. Pricing, parcel type, extra fees, and other characteristics of the order are automatically updated to reflect the change in client.
---
NEW!

KEEP YOUR CLIENT LIST CURRENT BY ARCHIVING YOUR OLDER CONTACTS WITH NEW ARCHIVE/UNARCHIVE CAPABILITY
Account callers and addressed users can now be archived/unarchived. Archived users will no longer be able to login to Dispatch Science and account managers will only see active users in the list when creating or changing the account on an order.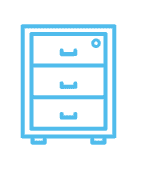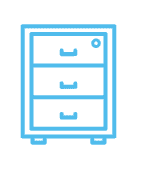 ---
NEW!

USE GEOCODING TO PROVIDE SUPER-PRECISE PICK-UP AND DELIVERY LOCATIONS TO YOUR DRIVERS
When an address is not yet on the maps or perhaps the delivery location isn't quite the civic address, easily tweak the pick-up or delivery location. Simply drop a pin on the map.
---
NEW!

IMPROVE RECORD ACCURACY BY ALLOWING YOUR DRIVERS TO UPDATE THEIR PERSONAL INFORMATION
New driver information profiles are now available and can be set to self-serve by your drivers to keep their critical information up-to-date.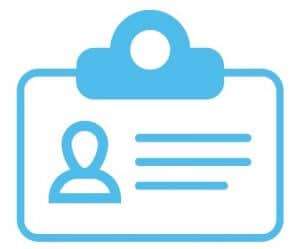 Enhanced barcode capabilities to support any barcode format

 

COMING SOON

An exciting new dispatch board optimized for traditional dispatching

Our new workflow Toolset will revolutionize the way you work and turbo charge your team's productivity.