Join us on our fast-paced journey and
CRUSH YOUR COMPETITION
---
Looking in the rearview mirror, here's a peek at innovations we introduced during the past 12 months
New!
Enhanced!
---
60% OF THE WORKFORCE IS GOING MOBILE (IDC)
The new Delivery App will allow your clients to place orders from the convenience of their mobile device without taking a single minute of your customer service time! 
The Delivery App will save you money, increase your sales and delight your customers!
---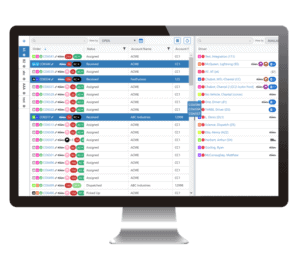 AND ENHANCED DISPATCH MAP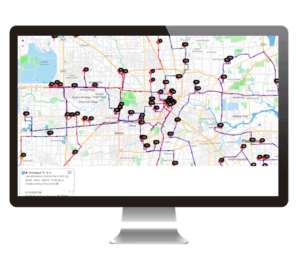 The combination of customizable dispatch grids with our enhanced dispatch map will boost the productivity of your dispatchers.
---
NEW! HUB & SPOKE AND MULTI-SEGMENT DELIVERIES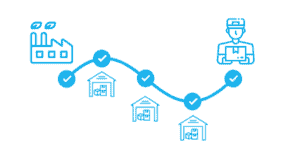 Take charge of the entire supply chain with Multi-Segment orders. Internal orders manage the chain of custody, from pick-up at the manufacturer to your warehouse, and to the final recipient. Clients only see the master order.
---
NEW! SELF-SERVICE WORKFLOW MANAGER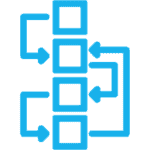 The Self-Service Workflow Manager makes it easy to create custom delivery workflows unique to each customer.
---
NEW! SELF-SERVICE NOTIFICATIONS EDITOR
Mesh with your client's operations and branding to make it impossible for them to leave you!
The self-service SMS and Email notifications designer gives you and your customer unlimited freedom to create perfectly branded delivery messages and alerts. 
---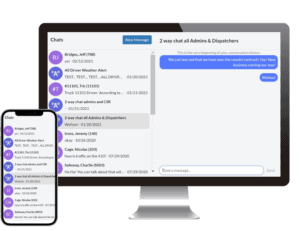 The built-in Chat enhances direct messaging and introduces broadcasting to eliminate communication barriers between the Call Center, Dispatchers and Drivers.
---
We have optimized Order-Entry by adding the capability of quickly creating pre-filled Order Templates. All you need to do is adjust the number of items on the order!
---
The supercharged Dispatch Science pricing engine lets you to offer an unlimited number of custom pricing options to beat your competition at the finish line AND protect your margins.
---
ENHANCED! DATA CAPTURE, ANALYTICS AND REPORTING
Dispatch Science captures every event that occurs during the delivery process, timestamps it, and links it to the Microsoft Excel-friendly Odata protocol so you can fine-tune your operations and business strategy.
---
ENHANCED! ENTERPRISE GRADE ROUTE PLANNING AND OPTIMIZATION
Plan your routes days, weeks, or even months in advance and easily optimize vehicle workloads and trajectories to help your Ops team succeed.
---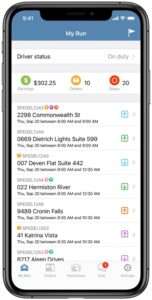 Our driver app is more powerful than ever.
It is now easy to transfer orders, review commissions, add attachments, view stops on a map, book new orders in the app, manage schedules, and much more.
---
SEE IT ALL IN ACTION