5 Technologies to Achieve Low Cost, High Density Residential Distribution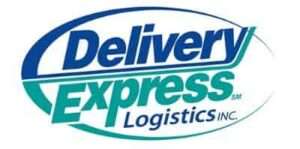 Started in 1997

Based in Seattle, WA & servicing Pacific Northwest region

Fleet of cars, vans, trucks operated by independent contractors

Previously using a 20+ year-old TMS

Servicing multiple industries: 

Healthcare & pharma

, retail, automotive, office supplies, manufacturing, and distribution
OPPORTUNITY
Label, sort, pick-up, load and deliver home Covid test kits for a major Pacific Northwest hospital group.

Lacked technology that would make it easy to divide the workload into routes, optimize stop sequences, ensure customer's specific pickup and delivery tasks were completed and reported, provide real-time ETAs & alerts, all while enforcing location accuracy.

Needed a solution that could QUICKLY SCALE, to receive massive daily amounts of order data, route and load-balance, and generate labels for 20-30 routes within ONE HOUR.

"We turned to Dispatch Science to obtain the 5 critical tools needed to win the business , all from a single platform, and opened the door to other exciting opportunities in healthcare and other high-touch, regulated industries."

Mike Moraski, CIO, Delivery Express Logistics
SOLUTION
Delivery Express Logistics selected Dispatch Science as a partner to build their capacity to win the business and quickly implemented their solution. It provided the 5 key technologies they needed to meet all the requirements of their new customer.
---
Notifications

and Predictive ETA's
Before – Poor visibility on orders, hundreds of daily phone calls
Huge amount of time wasted over the phone between customer service, dispatch, drivers, and customers because the only way to know when an order would arrive was to call the driver.
After – Automated notifications plus predictive ETAs
Customers see, in real-time and via notification, the status of all their orders, including predictive ETA's.
Benefits
The reduction in calls allowed Delivery Express Logistics to reallocate one employee to other, more productive tasks, and end-users stopped worrying about arrival time of their test kit.
---
| | |
| --- | --- |
| | Route Optimization |
Before – No route planning visibility
Route planning was hidden in a black box. Dispatchers could not see a drivers expected routing to make in-route adjustments.
After – Automatic Route Optimization
Algorithms ensure that route quality is always optimized. Dispatchers review the recommended routes to only focus on the 10% exceptions and use their time to plan routes far in advance.
Benefits
Live "what-if" scenario analysis dramatically increases dispatcher productivity, and driver recruitment is now easier because pre-optimized routes are automatically fed to the mobile phones of less experienced drivers.

---
Custom

Workflows
Before – Difficult integration
Specialized workflows like Covid test kid deliveries were complex to implement, maintain and validate. Staff could not easily confirm whether workflows were followed or not, causing compliance issues. 
After – Simple in-house configuration
The in-app workflow capabilities make it easy to implement a custom workflow for the hospital. Non-technical internal staff can now build custom enforceable workflows such as:
Contactless, with picture at pickup/delivery

Receiver name verification

Specific questions for specific customers

Special instructions if a blue label is on a package
Benefits
Dispatch Science's in-app workflow tools help eliminate custom programming costs and reduce driver training costs.
---
| | |
| --- | --- |
| | Live Tracking |
Before – Poor driver location visibility
The legacy software was in the hands of the dispatchers, which meant that the organization was heavily dependent on their arcane knowledge.
After – Driver location always visible
Dispatchers, management, and administrators, all can see every driver's exact position, and, if needed, administrators have an audit trail. Driver positions are updated every few seconds on the map so is easy to validate the best assignment choices.
Benefits
Faster dispatcher reaction time during emergencies and increased productivity that allows management to repurpose staff-time toward improving customer & driver satisfaction.
---
| | |
| --- | --- |
| | API |
Before – Dependent on software vendor resources and availability
Integrations were dependent on the software vendor's release calendar, available resources, and immediate priorities. This would put pressure on relationships with bigger customers when technological adjustments to existing or new integrations were required.
After – In-house development and deployment
The Dispatch Science open API can automate custom communication between systems via rule-driven flags. It empowers and liberates in-house IT to develop and implement new integrations without external reliance, and to expand the system on their own. They are now able to offer clients an easy-to-use API for ordering, tracking, and updates.
Benefits
Reduced reliance on software vendor for 3rd party integrations.
OVERALL RESULTS
1 FTE worth of work saved

99% on-time delivery

Less than 2% exceptions

Reduced human interventions

Dramatically reduced Call interventions

Increased dispatcher productivity

Improved driver recruitment and training

Increased driver compliance

Faster emergency resolution

Automated custom communications

Greater autonomy for developing custom workflows and integrations 
"Dispatch Science is the future-proof system that will allow us to continue to grow and compete with the likes of Amazon, UPS, Fedex and others for years and years to come."
Mike Moraski, CIO, Delivery Express Logisticss Logistics
SEE DISPATCH SCIENCE IN ACTION