5 Crucial Benefits of Modernizing your Delivery Management Software
As coronavirus cases around the world continue to rise, so do deliveries to private residences, as witnessed by UPS's Q2,2020 results which saw a whopping 65% increase in residential deliveries. As a result, private courier companies urgently need to consider updating their delivery management software.  
To rise to the needs of this on-demand culture, more companies are adopting SaaS-based pick-up and delivery management software that can streamline and automate most of the delivery process. These platforms can also enhance the way delivery companies oversee their operations by equipping them with real-time access to customers, order bookings, and driver information. 
Because of these enhanced capabilities, enterprises can forge stronger relationships with customers through increased satisfaction thanks to enhanced tracking visibility and speed of delivery. This is but one of the advantages delivery companies can get when they adopt a modern delivery management system. We'll discuss more perks in the list below. 
1. A modern delivery management software platform can automate much of your delivery operations 
When you start relying on a smart delivery management system, you are guaranteed enhanced efficiency from the moment you lay out a quote to the time you're optimizing routes and charging your customer. It lets you automate every step in your workflow, including routing strategies, dispatching and transactions. 
Running a local delivery business is no joke, but with a parcel delivery management platform, you can cut down on non-productive aspects of your delivery business and concentrate on fostering business growth. 
2. Delivery management tools to optimize the last-mile 
Thanks to the rise of the on-demand economy and to new business paradigms, customer expectations continue to be on the rise. As such, it is vital to have pick-up and delivery management software that supports route optimization. 
Route optimization is crucial when it comes to supplying last minute delivery services. It is the key to meeting consumer needs, since it guarantees that packages are delivered on time, and in the most efficient way. While most delivery management systems can show the location of each driver alongside the number of deliveries they need to accomplish, not all have the ability to automatically optimize the delivery sequences for drivers.
Being able to do this with your delivery management tools ensures the selection of the most optimized routes to save both time and money. It also drives driver efficiency to its highest point. This reflects in customer satisfaction too, since orders are delivered efficiently, with minimal to no delay.
If you're seeking this capability, but also run other non-delivery related business processes, you might as well check out a list of business process management software for various options that can help your delivery company's operations and outcomes.
3. A modern delivery management platform can help you successfully optimize your pick-up and delivery schedules
Propelled by technological developments, the delivery industry has dramatically transformed, so it's no surprise that most delivery businesses count on delivery management tools to optimize their pick-up and delivery schedules. 
Modern parcel delivery management platforms can also provide delivery companies 100% real-time visibility when it comes to their workflows, which allows them to harness their assets and accomplish their enterprise objectives, including establishing in-control delivery structures. 
Successful scheduling is essential for any delivery enterprise that wishes to thrive. Since the industry relies on time and efficiency, the acquisition of a delivery management system that goes one step further and provides 100% real-time visibility at every step can be extremely helpful. 
4. A modern delivery management system is cloud-based 
For very little cost and effort to set up, delivery businesses can increase productivity levels and satisfy customers with modern delivery management tools. 
The best parcel delivery management software solutions available on the market are cloud-based, which means that all critical data is stored in a central hub and automated functions that assist your workflows can be set-up to be triggered anytime and anywhere, even when you're on lunch break. 
The best delivery management systems are packed with route optimization functions, real-time notifications and robust algorithms that enable your dispatchers to easily meet service-level agreements and oversee exceptions. 
Ultimately, better technology makes any delivery company more profitable at very little cost and with very big rewards. 
5. A modern delivery platform can supply you with insightful data, reporting and analytics
Research reports a steady growth in the delivery industry, with market size reaching $113.5 billion worth of revenue in 2020. As the competition becomes tougher, there is an increasing need for rich data to gain a competitive edge. 
If your business is equipped with a modern pick-up and delivery management system, you automatically gain foresight and a complete overview of your business through predictive analytics and real-time reporting. With this information, you can easily keep your customers and workforce up to speed using accurate data. 
With such a delivery management system, you can set up automated alerts to dispatchers regarding orders that are delayed, awry or at risk. You can also remove any guesswork to drivers, dispatchers and clients by supplying them with customizable notifications on the status of their orders. This will also foster a strong sense of trust between all the people involved in the delivery process. 
Your pick-up and delivery management software also allows you to conveniently check all your drivers' assignments and earnings, so that you can delegate tasks effectively and ensure that none of them are overworked or underpaid. 
Get improved performance and happier customers 
Once a courier business takes full control of its delivery operations, objectives become easy to achieve. Managers can delegate tasks and assets at the right place and time, thereby ensuring maximum efficiency for their services. 
Delivery management tools such as Dispatch Science supply end-to-end visibility to delivery companies, granting businesses the power to monitor and quickly resolve probable delays while boosting productivity across all aspects of their operations. 
---
SEE IT ALL IN ACTION
Emily Bost recently wrote an interesting article about Dispatch Science helping out a local caterer at Houston Innovation Map. Here's an excerpt:
With the help of food service supplier Ben E. Keith Co. and cloud-based delivery management software company Dispatch Science, Wolfe & Wine Co. received the financial and technological sponsorship needed to provide single meals to his customers, and to donate meals to medical staff, including the entire Houston Methodist Emergency Room and ICU departments, and Houstonians in need.
"The dispatch software that we use is similar to what UPS, FedEx and Amazon use. When you order with us, you can track where your meal is in real time…That transparency separates us from [other meal prep companies]," Wolfe says.
Read the full article here.
Photo credit: Getty Images
Our society is under siege and people are isolating to protect themselves and others. Their new behavior is to stay at home and order things online. Their new need is safe deliveries without physical contact.
There's an abundance of statistics showing the increased demand for online deliveries. While the recent health crisis is yet too current to provide up-to-date data, anecdotal conversations with our customers indicate that demand is exploding in several market segments, with no-contact delivery fast becoming the new norm. Carriers are scrambling to face this new reality.
This blog offers best practices to quickly set up a no-contact delivery process for your customers.
Safety considerations for last mile deliveries:
UCLA and Princeton University scientists in The New England Journal of Medicine found that "severe acute respiratory syndrome coronavirus 2 (SARS-CoV-2) was detectable in aerosols for up to three hours, up to four hours on copper, up to 24 hours on cardboard and up to two to three days on plastic and stainless steel."
The questions customers will ask to reassure them that a safe delivery process has been put in place:
Order Preparation:
Have you put in place a 24-48-hour order staging area depending on the parcel material?
Order Pick-up:
What sanitary pick-up process or hygiene policies are in place?
Order Shipment:
Have you provided updated driver safety and hygiene instructions?
Order Delivery:
What are you doing to make sure that your staff is not going to be in physical proximity with anyone?

In other words, is there a contactless delivery workflow process in place in the Driver application to replace current processes that require physical proximity such as signature on delivery or ID verification?

Have you removed contact-based deliveries from your lists of available options?

Have you implemented social distancing policies within your organization and replaced face-to-face communications with digital communication wherever possible?
---
Unless you've already made these changes, they need to be clearly communicated to customers and applied in your delivery process NOW!
Emulate what major delivery companies have already done to protect themselves and their customers. Fedex, USPS, UPS, DHL and others widely communicate the actions they have taken to create a safe and sanitary work environment. They have also updated their service levels and suspended most of their warranties. We suggest you check their websites and use the information to your advantage.

Replace all contact-based options with photo proof of delivery at the doorstep. This process is rapidly being adopted by many carriers.

Replace ring/knock on door with email or sms alerts.


If it's an existing business practice, replace cash tips with online tipping.

Update your returns policy to protect your people.
---
Customers expect no-contact delivery today and it's here to stay. Do not delay your implementation!
*Our way of helping during the crisis: Free Delivery Management System
Offered by Dispatch Science to Qualified COVID-19 Volunteer Organizations
As a medical carrier, you know that delivery of sensitive medical and pharmacy products requires special attention. After all, citizen's health is at play and errors can cost lives. Competition towards winning this business is fierce because profits are high. Carriers who succeed at delighting these clients have the best chance of keeping them. Your challenge: figuring out how to meet the needs of medical and pharmacy clients without disrupting the rest of your business. This is where modern last mile logistics platforms come into play.
Stand out against your competitors with these
5 SECURITY capabilities:
---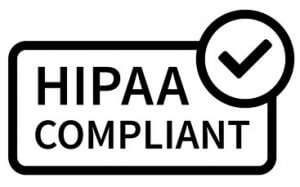 1. Meet or Exceed your Client's Data Protection Security Requirements
Any security breach in the world of healthcare is sure to make national headlines. Healthcare organizations must meet strict rules when dealing with patient information. In the US, the Health Insurance Portability and Accountability Act (HIPAA) makes these rules. In Canada it's the Personal Information Protection and Electronic Documents Act (PIPEDA).
Have you verified that the medical carrier services you provide meets the privacy rules of your customers? Has one of your client's Chief Information Security Officer (CISO) ever audited your business? To serve this industry segment, adopt a delivery platform designed to be compliant with data protection regulations.
2. Out-of-the-box Restricted Driver Selection and Information Sharing Controls 
Automated dispatching with route optimization offers well established benefits.  But best-in-class solutions also let you flag drivers with special skills and grants them exclusive delivery rights. These platforms can even restrict the type of information visible to the driver on his device, thus helping your client to fully meet its HIPAA or PEPIDA obligations.
3. Fully Automated White Glove Logistics Steps and Rules
All deliveries go through defined options, steps and rules – otherwise called workflows. In most cases, the carrier offers a small set of standard delivery workflows for all customers. Workflows for healthcare clients with special "White Glove" needs are more complex. For instance, a driver must replace prescriptions in a fridge, check expiry dates, remove expired products and fill a returns form before leaving the building. Manual instructions are error prone and costly to fix.
Check that your next delivery platform includes a workflow management module. With it, you will quickly become a healthcare carrier rockstar. You will transmit clear instructions to drivers, lower costs, reduce errors and increase customer satisfaction.

4. Auditable Recipient ID Verification
In an strong delivery workflow, drivers must verify recipient ID's and match them with those on their mobile devices. Drivers are also instructed to take a time stamped photo of the delivery paperwork prior to releasing the package. Unlike traditional delivery platforms where the reports are uploaded at end-of-day, a modern cloud-based platform instantly uploads them to your CRM. With this information on hand, customer service is instantly ready to respond.

5. Correct Address Radius Enforcement
Modern geo location data provided by your drivers' mobile devices is great for tracking. But is this enough? What's the impact delivering a controlled narcotic to the wrong address? Lives can be at stake! A best-in-class system goes one step further to prevent deliveries to the wrong address: Perimeter rules can be set up where drivers receive an alarm if they attempt to deliver outside an immediate address perimeter. Even better, delivery will be disallowed if attempted outside a wider perimeter. Thus, you provide your clients with strong assurances that their packages will be delivered to the right address.
Dispatch Science helps Healthcare Customers Meet their Security Needs
Dispatch Science's first clients were Healthcare carriers. So we built our platform from the ground-up to meet and exceed their requirements. And to further stand out against our competitors, we continue to make sure that our offering is always best-in-class.
In part 2, we will look at more value-add reasons to choose a modern delivery platform like Dispatch Science to delight and keep your healthcare customers.
---
About the author: Jacques Lamontagne
Jacques is head of Product Marketing at Dispatch Science. He has over 15 years of experience in product marketing and management with various technology companies such as Open Text, Corel Corporation and Ubisoft. He also spend 9 years at Canada's largest parcel logistics vendor, providing innovative turnkey solutions to enterprise customers and in Marketing for their eBusiness division.