Market Winning Capabilities Medical Delivery Companies Can Provide – Part 1
As a medical carrier, you know that delivery of sensitive medical and pharmacy products requires special attention. After all, citizen's health is at play and errors can cost lives. Competition towards winning this business is fierce because profits are high. Carriers who succeed at delighting these clients have the best chance of keeping them. Your challenge: figuring out how to meet the needs of medical and pharmacy clients without disrupting the rest of your business. This is where modern last mile logistics platforms come into play.
Stand out against your competitors with these
5 SECURITY capabilities:
---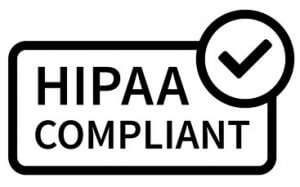 1. Meet or Exceed your Client's Data Protection Security Requirements
Any security breach in the world of healthcare is sure to make national headlines. Healthcare organizations must meet strict rules when dealing with patient information. In the US, the Health Insurance Portability and Accountability Act (HIPAA) makes these rules. In Canada it's the Personal Information Protection and Electronic Documents Act (PIPEDA).
Have you verified that the medical carrier services you provide meets the privacy rules of your customers? Has one of your client's Chief Information Security Officer (CISO) ever audited your business? To serve this industry segment, adopt a delivery platform designed to be compliant with data protection regulations.
2. Out-of-the-box Restricted Driver Selection and Information Sharing Controls 
Automated dispatching with route optimization offers well established benefits.  But best-in-class solutions also let you flag drivers with special skills and grants them exclusive delivery rights. These platforms can even restrict the type of information visible to the driver on his device, thus helping your client to fully meet its HIPAA or PEPIDA obligations.
3. Fully Automated White Glove Logistics Steps and Rules
All deliveries go through defined options, steps and rules – otherwise called workflows. In most cases, the carrier offers a small set of standard delivery workflows for all customers. Workflows for healthcare clients with special "White Glove" needs are more complex. For instance, a driver must replace prescriptions in a fridge, check expiry dates, remove expired products and fill a returns form before leaving the building. Manual instructions are error prone and costly to fix.
Check that your next delivery platform includes a workflow management module. With it, you will quickly become a healthcare carrier rockstar. You will transmit clear instructions to drivers, lower costs, reduce errors and increase customer satisfaction.

4. Auditable Recipient ID Verification
In an strong delivery workflow, drivers must verify recipient ID's and match them with those on their mobile devices. Drivers are also instructed to take a time stamped photo of the delivery paperwork prior to releasing the package. Unlike traditional delivery platforms where the reports are uploaded at end-of-day, a modern cloud-based platform instantly uploads them to your CRM. With this information on hand, customer service is instantly ready to respond.

5. Correct Address Radius Enforcement
Modern geo location data provided by your drivers' mobile devices is great for tracking. But is this enough? What's the impact delivering a controlled narcotic to the wrong address? Lives can be at stake! A best-in-class system goes one step further to prevent deliveries to the wrong address: Perimeter rules can be set up where drivers receive an alarm if they attempt to deliver outside an immediate address perimeter. Even better, delivery will be disallowed if attempted outside a wider perimeter. Thus, you provide your clients with strong assurances that their packages will be delivered to the right address.
Dispatch Science helps Healthcare Customers Meet their Security Needs
Dispatch Science's first clients were Healthcare carriers. So we built our platform from the ground-up to meet and exceed their requirements. And to further stand out against our competitors, we continue to make sure that our offering is always best-in-class.
In part 2, we will look at more value-add reasons to choose a modern delivery platform like Dispatch Science to delight and keep your healthcare customers.
---
About the author: Jacques Lamontagne
Jacques is head of Product Marketing at Dispatch Science. He has over 15 years of experience in product marketing and management with various technology companies such as Open Text, Corel Corporation and Ubisoft. He also spend 9 years at Canada's largest parcel logistics vendor, providing innovative turnkey solutions to enterprise customers and in Marketing for their eBusiness division.
A Tech Company News interview with the Co-Founder of Dispatch Science, Arthur Axelrad. In this article, you will discover how this delivery management system harnesses the power of artificial intelligence to automate complex tasks for delivery and field service companies.
Find out what makes Dispatch Science different from other delivery management systems. Learn more about Automated Dispatching and Route Optimization. And, you will find out what types of companies can benefit from this software.
Read the full interview here.
About Tech Company News
This online publication offers the latest technology news from the most innovative tech companies. It's a Daily source for consumer tech news.
With the ever-growing emphasis on last-mile delivery, carriers aren't in the delivery business – they're in the data business. But once-a-day updates aren't enough any more. Customers want real-time visibility into their shipment location, and immediate proof of delivery. 
Data-driven visibility is transforming the last mile through route optimization and improved driver performance and safety. Dispatchers can monitor and manage in real time, addressing issues as they happen rather than putting out fires all day. For instance, dispatchers can monitor drivers' hours of service time and make decisions in the best interests of the customers and the drivers.
Supply Chain Management Weekly examined the role of data in transforming the last-mile delivery space. Read the full article here.